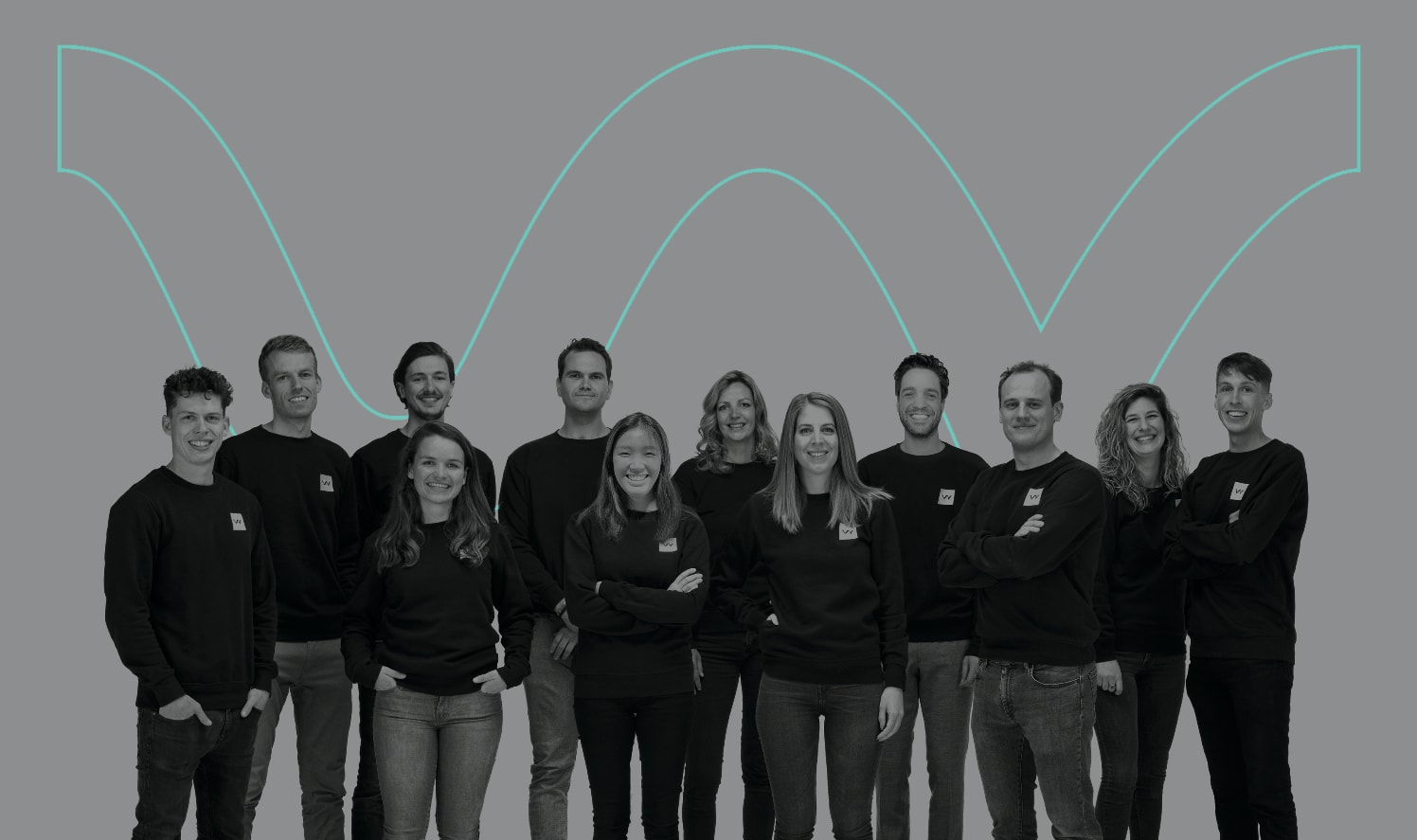 Customer Success Manager
Rijswijk

,

Zuid-Holland

,

Netherlands

€3,500 - €4,600 per month

Commerce
Job description
Are you ready to make a meaningful impact in the healthcare industry? UV Smart is a leading developer and supplier of UV-C disinfection equipment, dedicated to improving patient safety while reducing costs and waste. We are seeking a motivated and passionate individual with a strong commercial acumen and upselling skills to join our team as a Customer Success Manager. If you are driven, customer-focused, experienced, and thrive in a fast-paced environment, this opportunity is for you!

At UV Smart, we work diligently to develop and supply UV-C disinfection equipment for the healthcare industry. We take pride in fostering an enthusiastic and motivated team, where we not only work hard on cutting-edge technology that benefits healthcare but also prioritize the well-being of our employees. Enjoy daily team lunches, weekly fun drinks, and engaging activities such as padel court or participating in the Dam tot Damloop. We also organize company outings and events that cater to various interests beyond sports.

UV Smart sells its products worldwide, with a particular focus on the EU and the US. In addition to our current product line, we are continuously developing new machines and will be launching two additional models in the coming years.

We challenge you to embrace a proactive approach and actively contribute to improving processes and services within our company. Our ultimate goal is to establish UV Smart as a global leader in the disinfection industry.

As our new Customer Success Manager, you will be an integral part of UV Smart's commercial team. Your responsibilities will include implementing the company's products, developing the portfolio, ensuring customer retention and expansion, and demonstrating excellent sales and upselling skills. With your in-depth knowledge of our customers and products, you will be instrumental in creating demand and ensuring that hospitals worldwide can enhance patient safety, reduce costs, and minimize waste through the use of our products. Together, we will strive to make UV Smart a global leader in the disinfection industry.
Job requirements
Critical Results:
Execute an onboarding program for international resellers, tailoring the process to meet their specific needs.
Provide comprehensive customer support, from initial orientation to system integration and beyond.
Demonstrate indepth knowledge of our products, creatively solving problems to meet customers' unique requirements.
Enable successful reselling of our products by our reseller network to healthcare providers worldwide.

Responsibilities:
Relationship Building (55%):
Act as the primary point of contact for our resellers, assisting them to achieve success.
Proactively engage with resellers, offering assistance, information, and tools.
Represent resellers' interests within UV Smart, sharing feedback and insights that benefit their operations.
Cultivate longterm relationships based on mutual respect, providing exceptional service and support to drive success for resellers and UV Smart.
Customer Care (25%):
Address inquiries from diverse customers, efficiently finding answers within and outside the company.
Collaborate with the team to resolve issues, prioritizing customer needs.
Maintain strong relationships with customers, identifying upsell opportunities.
Participate in hosting events, delivering product information, and connecting leads to the appropriate teams.
Reseller Onboarding (20%):
Execute various onboarding processes, ensuring international validity and applicability.
Support Sales in lead conversion through excellent support and implementation.
Involved In:
Contributing to marketing and sales strategies.
Identifying and developing new products and business opportunities.
Continuously improving our work processes.
Skills:
Excellent interpersonal skills and ability to build relationships.
Strong attention to detail and problemsolving abilities.
Exceptional written and verbal communication skills in English.
Experience working with diverse cultures, enabling you to adapt easily to cultural differences.
Willingness and ability to travel across Europe and the US.
Knowledge and Experience:
Over 5 years of relevant working experience.
Bachelor's Degree.
Project management experience, such as implementing processes or new tools.
Demonstrated ability to develop strong customer relationships.
Fast learner, quickly acquiring in-depth knowledge of the product and the company.
Personality:
Proactive, optimistic gogetter with a "getting things done" mentality.
Customerfocused and skilled in relationship building.
Basic understanding, and a keen interest, in technology.
Openminded, flexible, and adaptable to different environments.
Organized, pragmatic, and goaloriented.
Solutionsdriven.
So what does UV Smart offer you?

An exciting role, within a growing company, plus:
A one-year contract, with the intention to extend (as this is a permanent position).
A gross yearly salary between EUR 42.000 - 55.000, based on your experience.
Holiday pay (8% of the gross salary).
Attractive pension plan: 100% contribution by UV Smart (12% of your yearly salary).
25 vacation days each calendar year.
Company laptop and phone.
An individual training budget of EUR 1,000 yearly.
Daily lunch at the office, a fun and ambitious team, activities.
Travel allowance (based on actual costs / kms).
Please note that this offer is based on full-time (40 hours) employment.
Recruitment process
After reviewing your CV we will call you with some questions, based on this conversation we may invite you for an interview in the office with 2 UV Smart colleagues. 
Is the positive feeling mutual? Then we will invite you for a second interview with two other colleagues.
If we both feel like moving forward, we would like you to meet colleagues to determine if you fit in with the team and if you like the working environment here.

If we are all satisfied then we will make you an offer.
Agreed? Great, full speed ahead!
You are also always free to request an additional interview or meeting with a colleague if you have further questions or concerns.

If you are passionate about making a difference in the healthcare industry and possess the necessary skills and experience, we invite you to join our team at UV Smart. Together, we can shape the future of disinfection and improve patient safety on a global scale. Apply now!